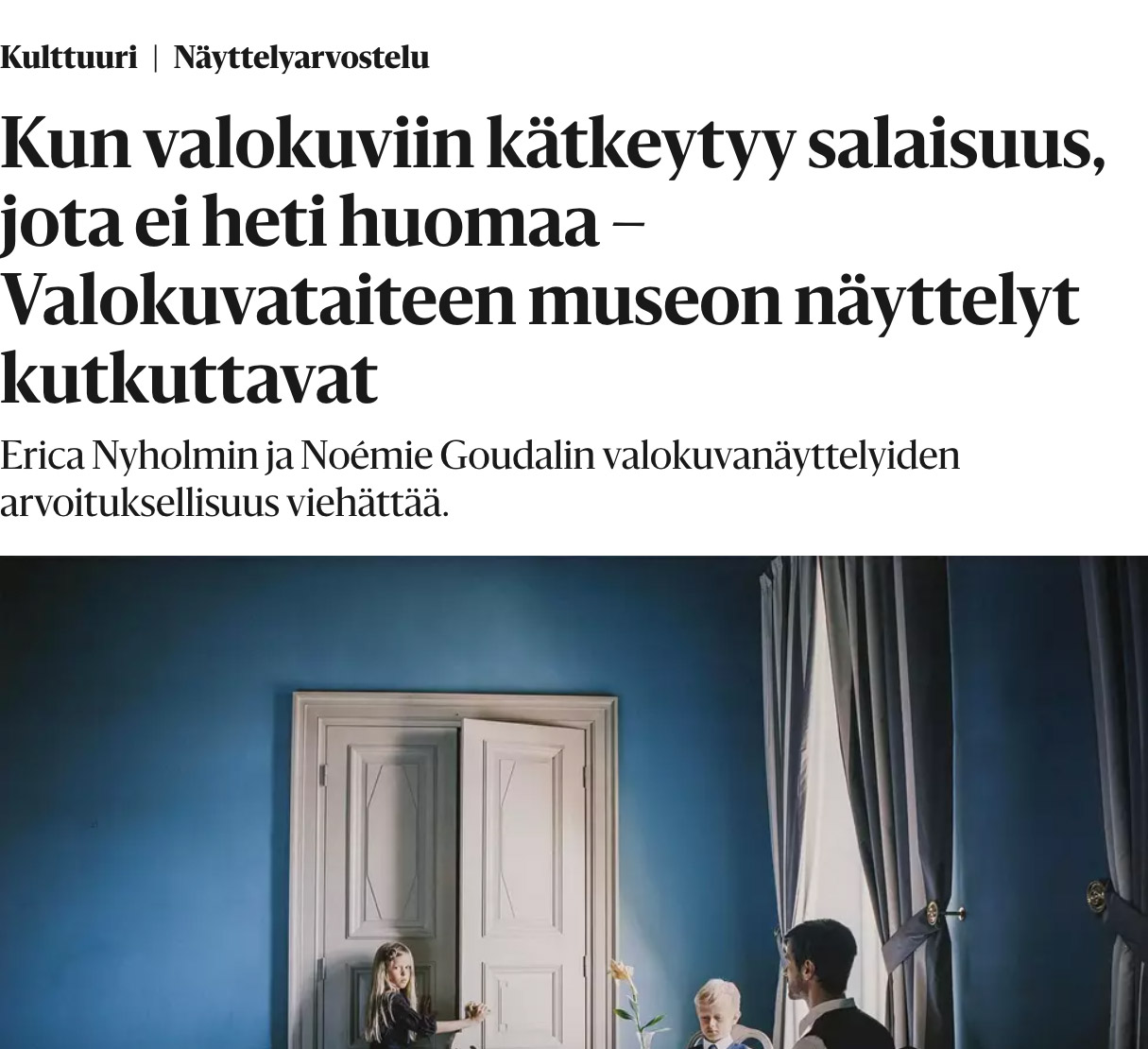 Exhibition review published in Helsingin Sanomat
July 2018
Text by Harri Mäcklin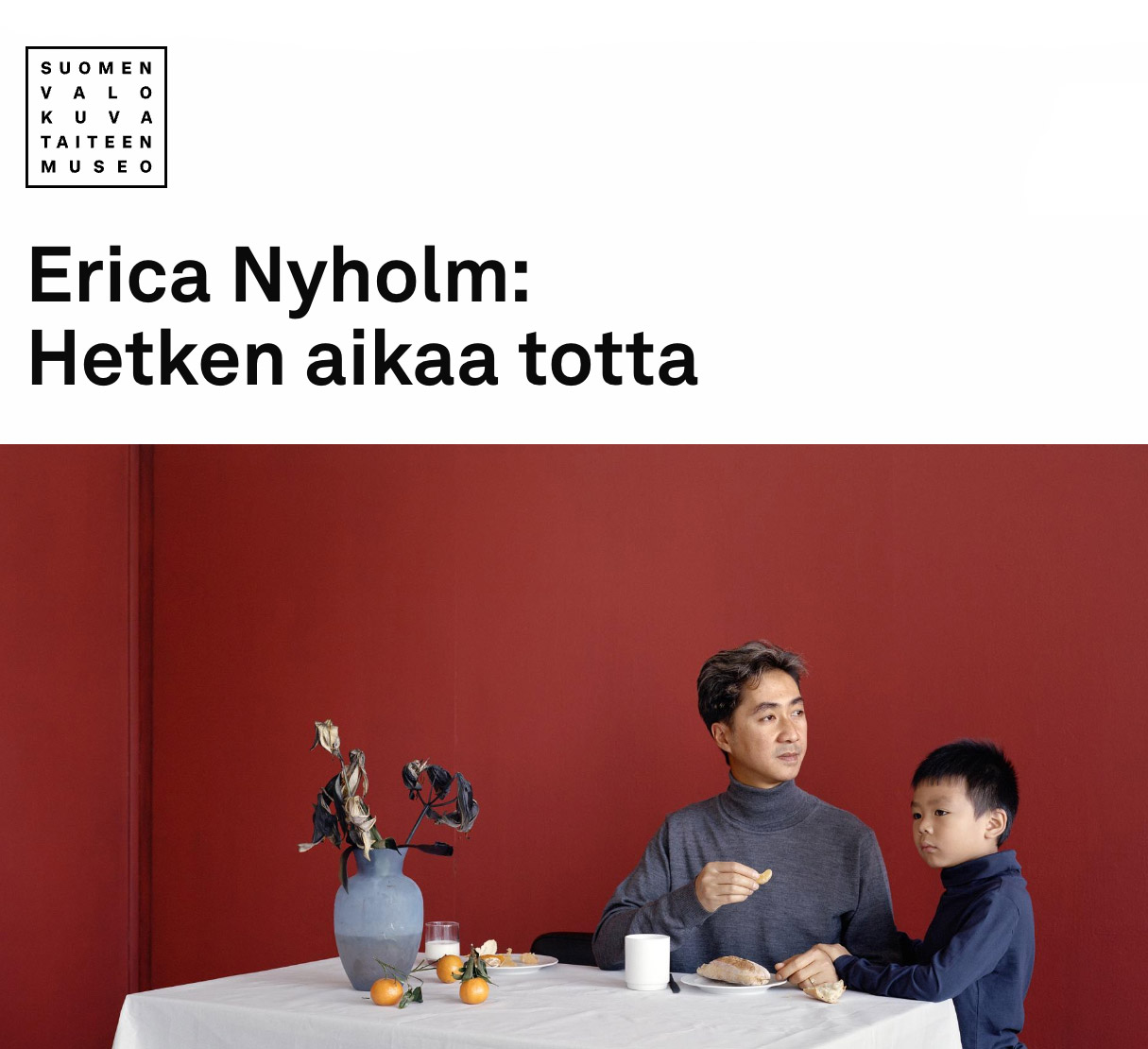 Solo show in The Finnish Museum of Photography, Helsinki
May 2018
We are Temporary reality exhibitions presents my latest works in the Finnish Museum of Photography during 8.6. 12.8.2018. The opening will be on Thursday 7th of June from 6-8pm.
Solo show in Cordoba Spain
February 2018
Pilar Citoler International Biennal Prize for Contemporary Photography Solo Show in Sala Vimcorsa, Cordoba. Opening is 7th of February at 8pm. Calle Ángel de Saavedra, 9, 14003 Córdoba. The exhibition goes on until 1st of April 2018.
Solo show in Rome
January 2018
17 Gennaio 2018 - 03 Marzo 2018 LA QUARTA PARETE Erica Nyholm a cura di Claudio Composti VISIONAREA ART SPACE Via della Conciliazione, 4 ROMA